It's safe to say that painting, the artistic ability of people, is the perfect go-to activity in leisure time. We have got you covered with our Paint By Number – Color by Number, Coloring Book for adults game! An exciting game to keep your mind occupied! Imagine how easy of a job it would be to paint when numbers are marked in chronological order for us to paint every segment. We aim to enhance the fun of creating art. The convenient feature of the painting by following a number order gives you a user-friendly interface to create your splendid work anytime and anywhere. With multiple coloring templates that are one of a kind, you'll never run out of options to paint by numbers. Download this Free Paint By Number – Color by Number, Coloring Book for adults game now! Let's begin painting!
You have a lot of options to choose from. All pictures are marked with numbers in different segments. Tap the corresponding coloring cells according to the numbers of the palette. It's easy to finish an artwork and bring pictures to life in a short time by this wonderful application of ours. Coloring has never been easier, try it now and draw fantastic coloring pages with the painting by numbers!
Hot Features 
Straightforward interface to help the users paint with great ease.

Many options to choose from. 

Numerous color palettes are available with a different variety of colors. 

Great application to relax and destress the mind.

Unique, out-of-the-box interface.

Convenient to use anywhere and anytime.
Beautiful coloring book with free color by number.
Selected coloring pages for you to paint by number free games. This new colour game elaborates color paint design for you to immerse yourself in the joyful world of coloring and the paint by number for adults. Paint by numbers with beautiful pictures you have never seen in other colouring games and paint by number for adults games.
How To Use Paint By Number?
Step 1: Click on the app's icon to launch the application, Paint by number- Color by using numbers application in your device to create your artwork.
You will be presented with three options on your screen.

Click on the Template button to kickstart your creative minds and fill in the great artworks available for you to choose from.
Step 2: Choose from amongst the awesome templates available. There are multiple categories of templates some of which are as follows: Adult, Beauty, creature, Demonstrative, extraordinary, fantastic, Generic, and royal.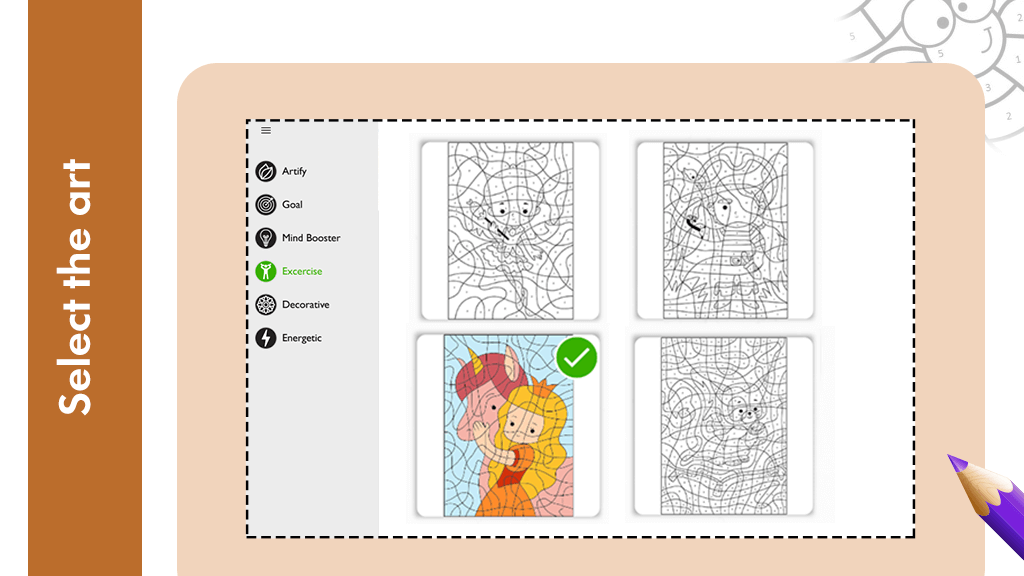 Step 3: After selecting the desired category, choose the artwork you wish to color in. Follow the numbers to achieve an astonishing piece of art.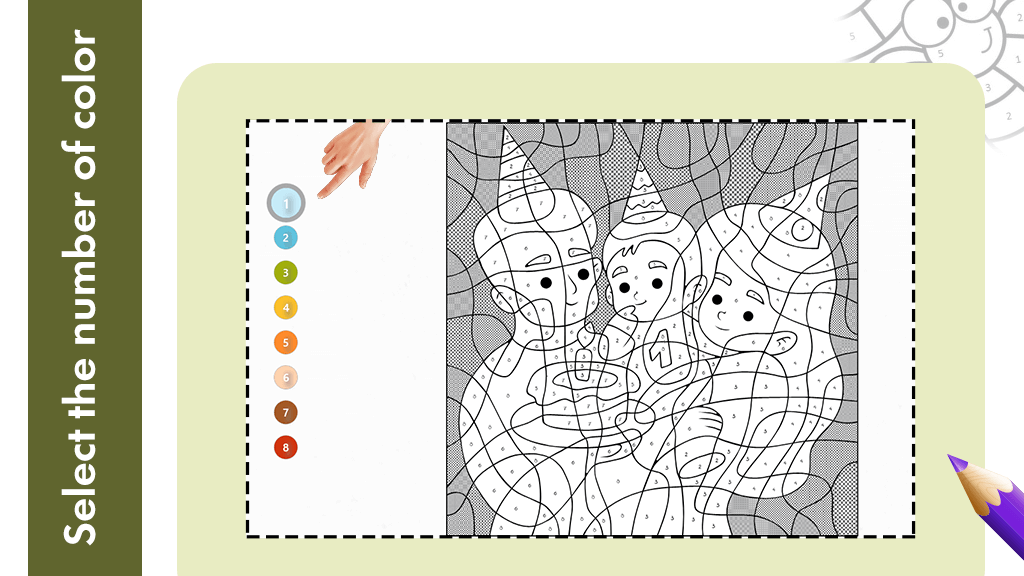 Step 4: Once you have chosen the template art, follow the chronology of numbers specified in the segments, then fill in the color using the simplicity that the application provides.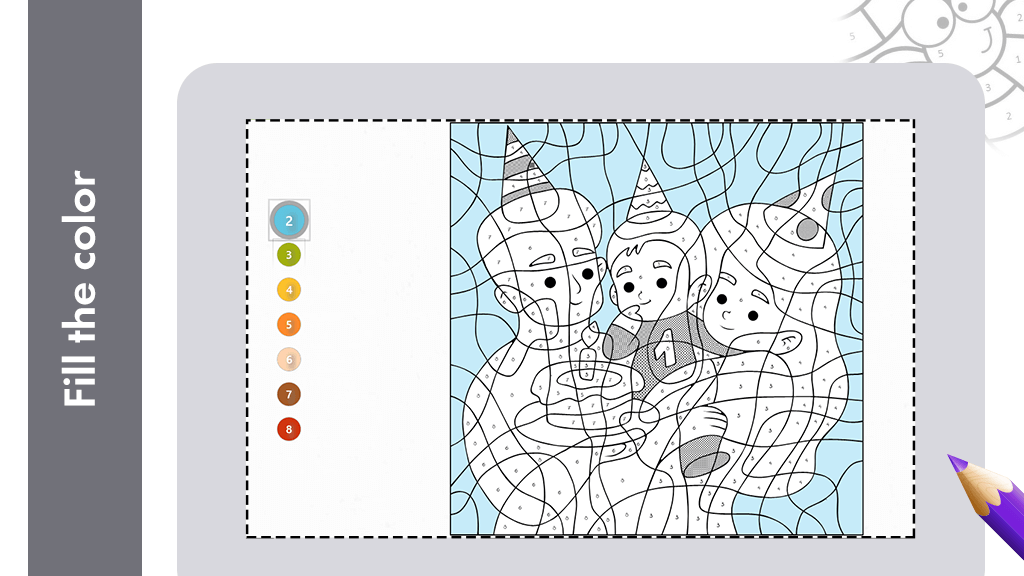 Paint by number help you paint color whenever you want to play coloring games.
Enjoy the paint by number for adult and most importantly, enjoy  being yourself.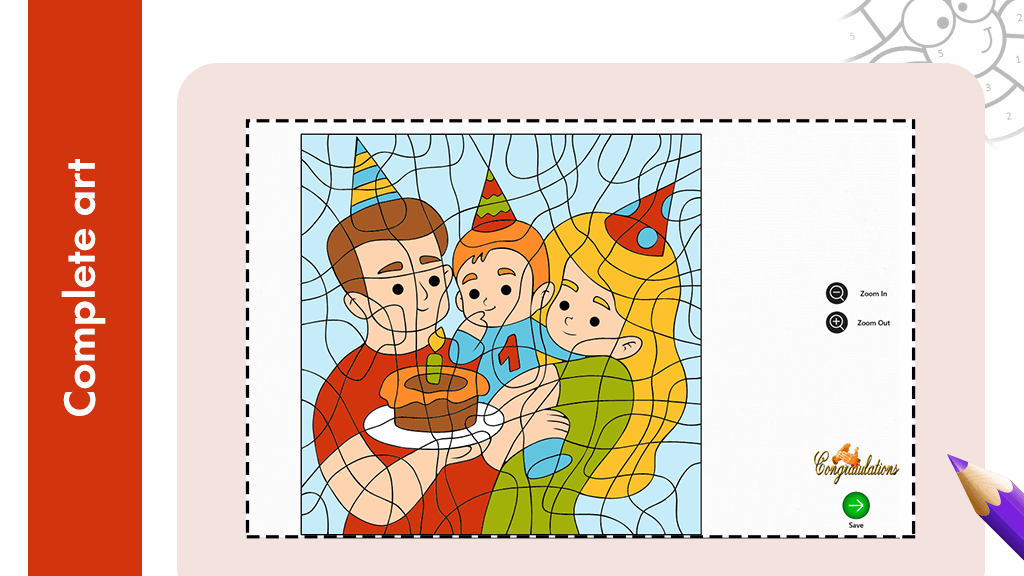 Step 5: After you are done with creating your art piece, click on the Save button to preview the same. You will be presented with a congratulation message on your screen showing you have done your art successfully.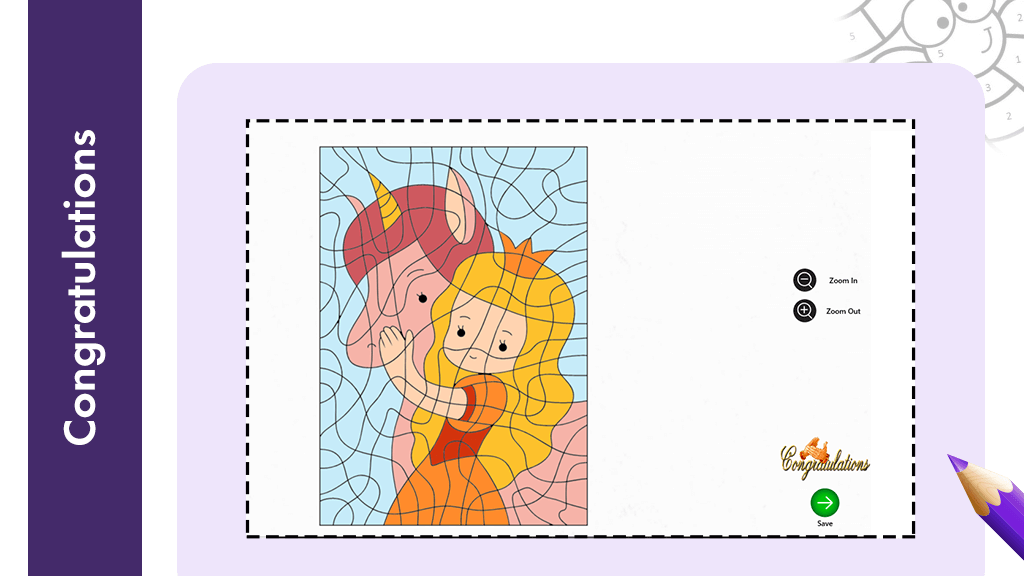 Step 6: Just when you are through with saving your unique work, you can share it as well on your stories and other social media platforms and with your friends and family.
Click on print your creation to print your art.

Click on the saved file to see the file location.

Share your creation to share your art on social media.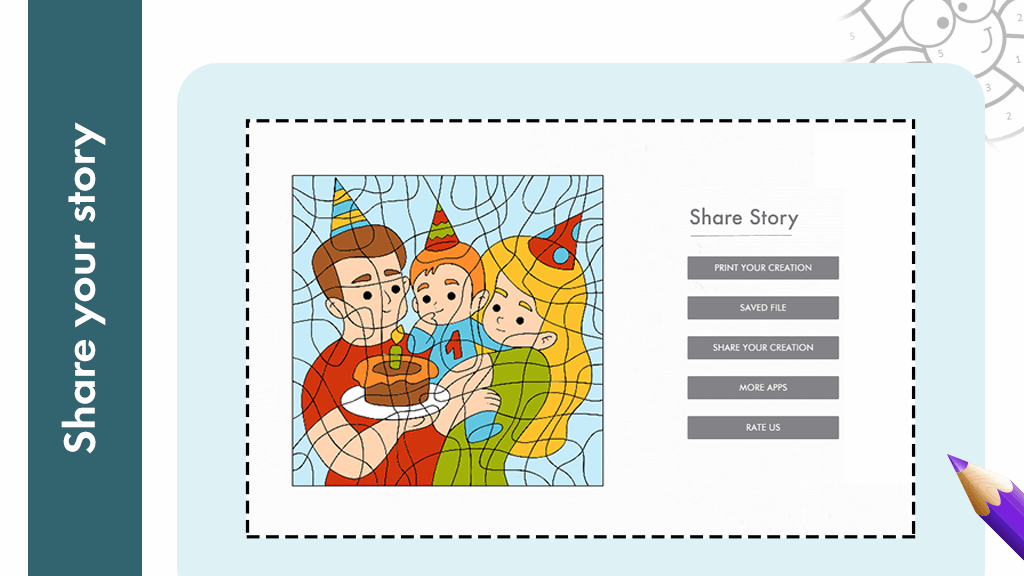 Step 7: On the home screen, you have the option to rate and review the application as well. If you have a wonderful experience using the app, go ahead and rate us the best you can.